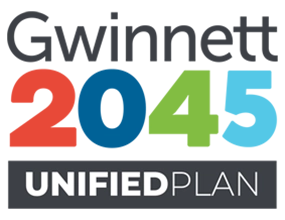 Speaker series: Learn from experts about topics related to community planning, housing, walkability, and redevelopment.
Wednesday, July 12
6:00pm – 8:00pm

Red Clay Music Foundry
3116 Main Street
Duluth
Speaker Series: Connecting Communities Through Redevelopment, featuring Joe Minicozzi and Tony Jordan
Gwinnett County is one of the fastest-growing counties in Georgia — and the most diverse. With your input, the 2045 Unified Plan will reflect the values of Gwinnett's dynamic communities, unique cultures, and diverse needs and visions for a place where everyone thrives.

Your feedback is critical!