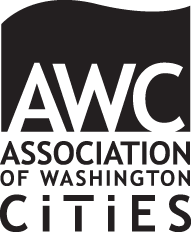 Josh McCarty, Urban3's Chief Analytics Researcher and GeoAccountant, will be speaking at Washington's Planning Directors Annual Joint Conference at Campbell's Resort in Chelan, WA.
This is the annual conference for directors, managers, supervisors, and principal planners from:
Cities and counties in Washington State
Tribes contiguous to Washington State
Public agencies that support planning in Washington State
The conference includes presentations by nationally recognized experts in planning, economics, and management. The conference also provides the opportunity for directors to learn: the latest in land use case law, updates regarding planning legislation in the past and upcoming legislative session, tribal planning, and presentations by members on planning projects or programs in their city or county.
Agenda
View the draft agenda. An updated agenda with detailed descriptions will be available soon.
AICP credits
Earn credits up to 13.5 for your AICP certificate maintenance, including 1.5 law.
Registration or cancellation questions and special accommodations
registration@awcnet.org

Please contact us at least seven business days prior to the workshop if any disability accommodations are needed. For TDD users, please use the state's toll-free relay service, (800) 833-6388, and ask the operator to dial the AWC number.