The Economics of Development in Florida Featuring Joe Minicozzi, Part 3
Back by popular demand, Urban3 founder and principal Joe Minicozzi will provide Florida-specific information on the types of analysis to undertake to determine the true economic impacts of new development and redevelopment in communities.  Drawing on new data from Collier County, West Palm Beach and other communities in Florida and beyond, he will explore the types of short and long-term public costs associated with development and anticipated revenue through property taxes and other measures.  A pioneer of an approach to planning and city design called Geoaccounting, Mr. Minicozzi demonstrate how cities can use local data and simple math to understand the impact of development on their community economic health.  His case studies illuminate how cities and regions can better forecast fiscally sustainable development patterns, in the process protecting sensitive natural lands and waters. 
Registration: https://1000fof.org/upcoming-webinars/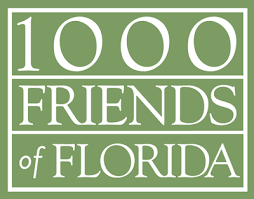 1000 Friends of Florida will apply for professional certification credits for planners (AICP CM), Florida attorneys (CLE), Florida DBPR landscape architects, Florida Certified Environmental Health Professionals and Florida Certified Floodplain Managers but cannot guarantee that credits will be approved.
Event name:      The Economics of Development in Florida Featuring Joe Minicozzi, Part 3
Sponsor:              1000 Friends of Florida
Date:                     Wednesday, September 21, 2022, from noon to 1:30 Eastern Time
Location:             Online
Registration:      https://1000fof.org/upcoming-webinars/
Cost:                    Free